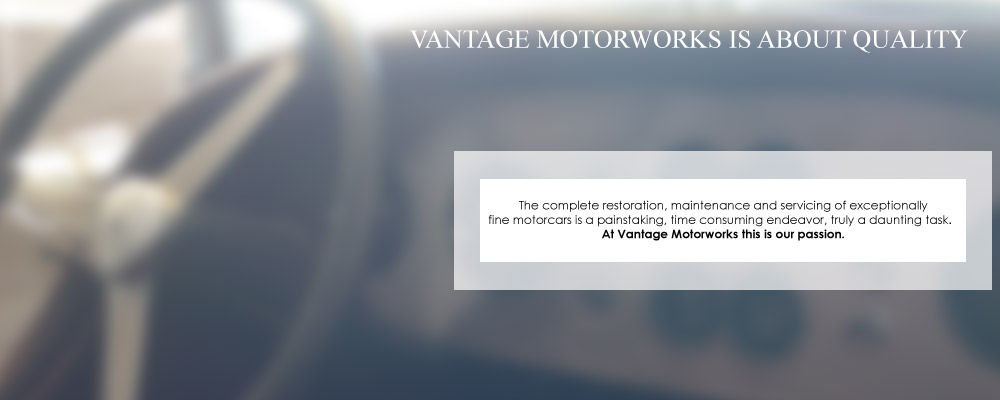 As we enter our 48th year…
"As we enter our 48th year as one of the world's leading purveyors of fine motor vehicles, our relentless strive for perfection continues unabated, indeed it is stronger than ever. Our goal is to reclaim the originality and integrity of these timeless classics, to return them to "as new" condition, ensuring generations to come the opportunity to relish these mechanical masterpieces.
Our dedicated employees include ASE Master Technicians with more hands on mechanical experience than any test can evaluate, certified body technicians and skilled upholsterers. Most of our staff have been with the company at least 10 years or longer and several have over 25 years of service.
We feel there is no project too large or too small, and with a dedicated office staff who fully share in these endeavors, Vantage Motorworks provides our clientele unparalleled service.
Vantage Motorworks is conveniently located approximately 30 minutes from either Ft. Lauderdale or Miami International airports. We invite you to stop by, share enthusiasms, and take a guided tour of our facility."
CAREER OPPORTUNITIES:
Due to ever increasing work loads, Vantage Motorworks is actively seeking highly skilled and experienced personnel to join our staff of craftsmen servicing and restoring fine classic automobiles.
Mechanics
Restoration mechanics are required to possess qualifications and experience, have very good diagnostic skills, be self motivated and able to work with minimum guidance. Being a team player is also crucial when the need arises.
Body/Fabrication
We are seeking skilled fabricators with welding capabilities, MIG, TIG,gas etc. Duties will include the fabrication of small parts to full body sections, structural welding and alignment of panels, and collision repair.
Paint/Body
Painter's with experience in lacquer, urethane and basecoat systems. Skilled in dismantling and reassembly of body parts and the ability to work in a team environment.
Excellent Benefit package & salary. Great working conditions in our air conditioned facility. Contact us for an interview!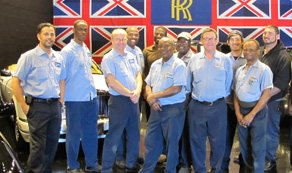 Mechanics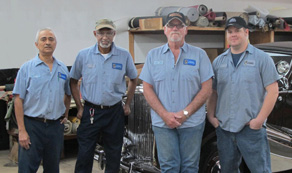 Upholstery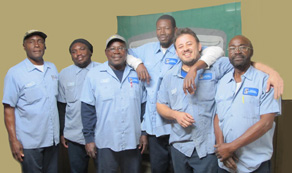 Detail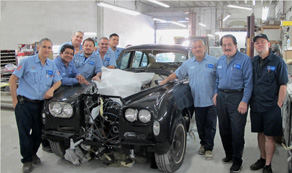 Body Shop